School Announcements
Sherman School 
1206 E. Elm St. 
Streator, IL 61364
815-672-2720
Office Hours: 
8:00-4:15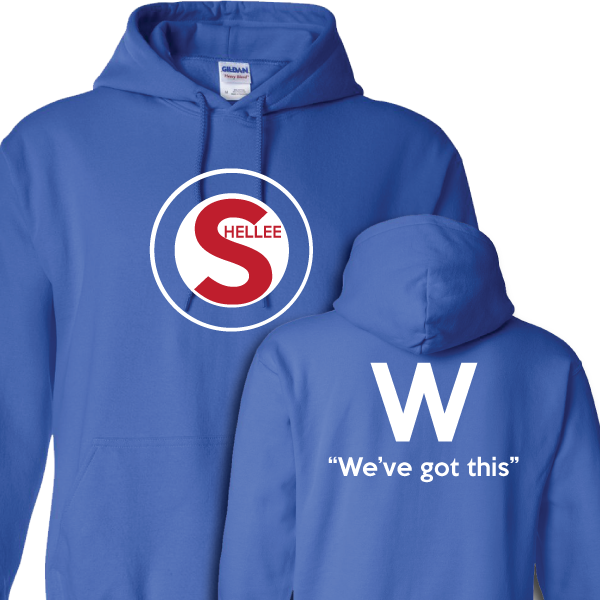 Many of you have been asking about Mrs. ​Shellee Bundy, third grade teacher at Sherman.  Thank you for your kind thoughts and questions.  Mrs. Bundy will miss much of the school year while she receives treatment to battle cancer.  She is in great spirits and is a fighter, but it is a tough challenge for her and her family.  Since so many people have asked how they can help, we wanted to provide you with information on the upcoming events being held for Mrs. Bundy's.
T-Shirt Sale
Shellee is a Cub fan, so a Cub inspired shirt that includes Shellee's name and favorite saying, "We've Got This, " will be available to be purchased at
Shellee Bundy Web Store
Orders will be taken from October 1-14.  At the time of the purchase, you will be asked if they would like to pick up the shirts or have them delivered to Sherman.  Future order dates may be added.
Quarter Auction
A Quarter Auction will be held at the Moose Lodge on January 20.  Doors open at 4:30.
Trivia Night
 There will be a Trivia Night on March 17.  Raffle and auction donations for Trivia Night may be brought to Sherman School.  We will get them to the people who are running the event. 
Again, thank you for all your concern. 
Sherman is very fortunate to have an active PTO!  Here are some things you might not know…
1.
This year is unique because it is the last one for Sherman School.  The PTO will be planning some special activities to commemorate Sherman.  Please feel free to attend the
PTO meetings
—
the first Tuesday of every month at 5:30
—to share your ideas. 
2.
We will do the
Fannie May fundraiser
in November and the candy will be here in time for Christmas.  We realize this sale is shortly after Northlawn's, but we are just hoping to raise enough money  to have the flexibility to give our Sherman students an extra special year.
3.
We will continue to collect
Box Tops
because they provide a cash return.  However, any Campbell Soup labels or Coke Reward points that we receive will be donated to another school. 
4.
The
School Store
is open every Friday (from 8:30-8:55) for students who need supplies or want some of the fun school items provided.  The proceeds of the store are used by teachers to support fun classroom activities.  Please encourage your child to go to breakfast before going to the store.  Also, we suggest you limit your child's spending and/or send less than $5 with your child.  Kids love to spend money… if you send $20, they will spend it!  Also talk to your child about being careful with their purchases as lost or stolen items will not be replaced.
HALLOWEEN PARTIES— FRIDAY, 10/28
Parade will start at 2:15.  Students will go out the east door, travel down the south side of the building, and come in the west door.  We will have an indoor parade for
students only
if the weather is bad.  A note will come home in mid October that will give some guidelines on costumes.