School Announcements
Sherman School 
1206 E. Elm St. 
Streator, IL 61364
815-672-2720
Office Hours: 
8:00-4:15
Winter Concert and Activities
Just a reminder that the winter concert will be held in the gym on 
Monday, 12/12.
  There will be two K-4 concerts: 
10:00 in the morning
with doors opening at 9:45, and
1:30 in the afternoon
with doors opening at 1:15. 
Due to the large number of people who attend, we request that you pick either the morning OR the afternoon concert to attend.  Please do not attend both as seating is limited. 
We encourage parents to park and enter the south doors.  The parking spots and the "bus zone" may be used for parking as there will be no buses using that area during concert times. 
Parents who attend the afternoon concert may go to the classroom
after the concert is finished
to sign out their children. Parents will be dismissed to the classrooms by Ms. Russell once all students have left the gym and have had the opportunity to return to their classrooms.  Teachers will have a sign out sheet for parents to use at the classroom. 
If you want your child to be signed out and taken home by someone  else, you must notify the teacher/office in writing. 
To maintain the safety of all students, we will not release students to anyone other than their parent unless we have written notification. 
There are many different activities planned during the month of December.  If you have requests regarding limitations due to your family's religious beliefs, please make them known to the teacher.
Thank you
so much for helping sell Fannie May.  Our students sold over $12,000 worth of candy, and Sherman receives around $5,000.  The money will be used for special activities for Sherman students for the remainder of the year.  Donavon Eddards was the highest seller.  Parents of students who qualified to be in the cash machine will be notified in advance regarding day of event so that you can come and watch. 
It's Getting Colder
If you need assistance  providing your child with cold weather items, please let us know.  We will try to help you as much as we can. 
We will be going outside for recess whenever possible.  The District principals use the "Child Care Weather Watch" guidelines to determine weather safety.  Generally, this puts us outside if it is 20-30 degrees with the wind chill taken into consideration.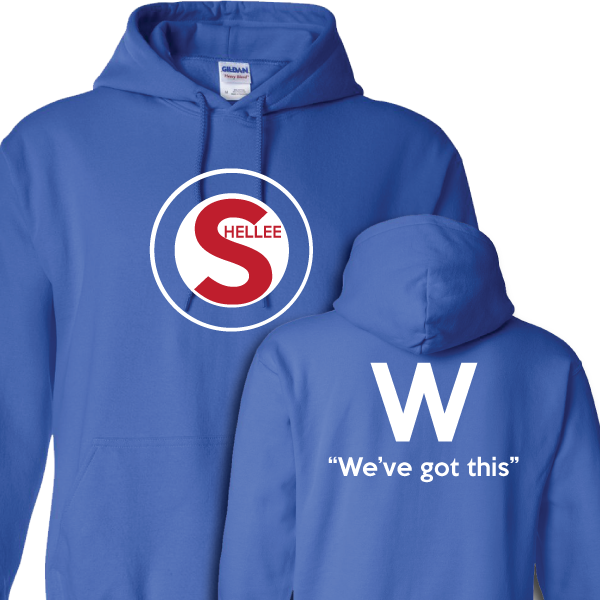 Many of you have been asking about Mrs. ​Shellee Bundy, third grade teacher at Sherman.  Thank you for your kind thoughts and questions.  Mrs. Bundy will miss much of the school year while she receives treatment to battle cancer.  She is in great spirits and is a fighter, but it is a tough challenge for her and her family.  Since so many people have asked how they can help, we wanted to provide you with information on the upcoming events being held for Mrs. Bundy's.
Quarter Auction
A Quarter Auction will be held at the Moose Lodge on January 20.  Doors open at 4:30.
Trivia Night
 There will be a Trivia Night on March 17.  Raffle and auction donations for Trivia Night may be brought to Sherman School.  We will get them to the people who are running the event. 
Again, thank you for all your concern.